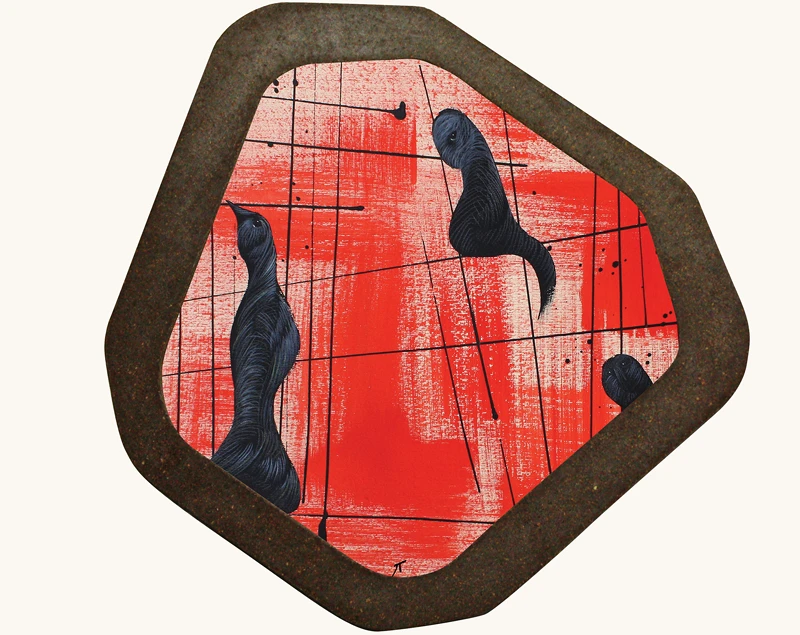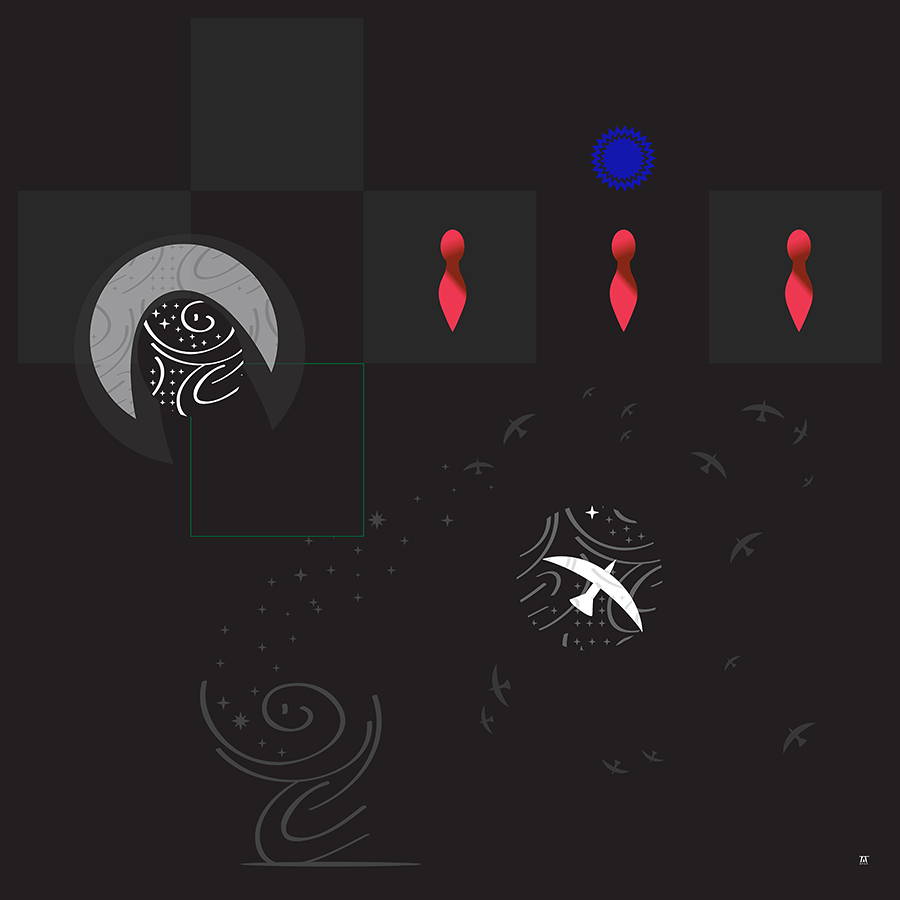 The theme of Aleksandar Pribicevic's densely composed figures in his paintings is a portrait of esoteric meaning of mythic symbols, a closure of the crevise between archetypes (pre-experiences) and reality.
He intends to shift the focus from the ego-concentric notion of the world to introspective being, "to light up the mechanism of our dark nature" as Pribicevic says it.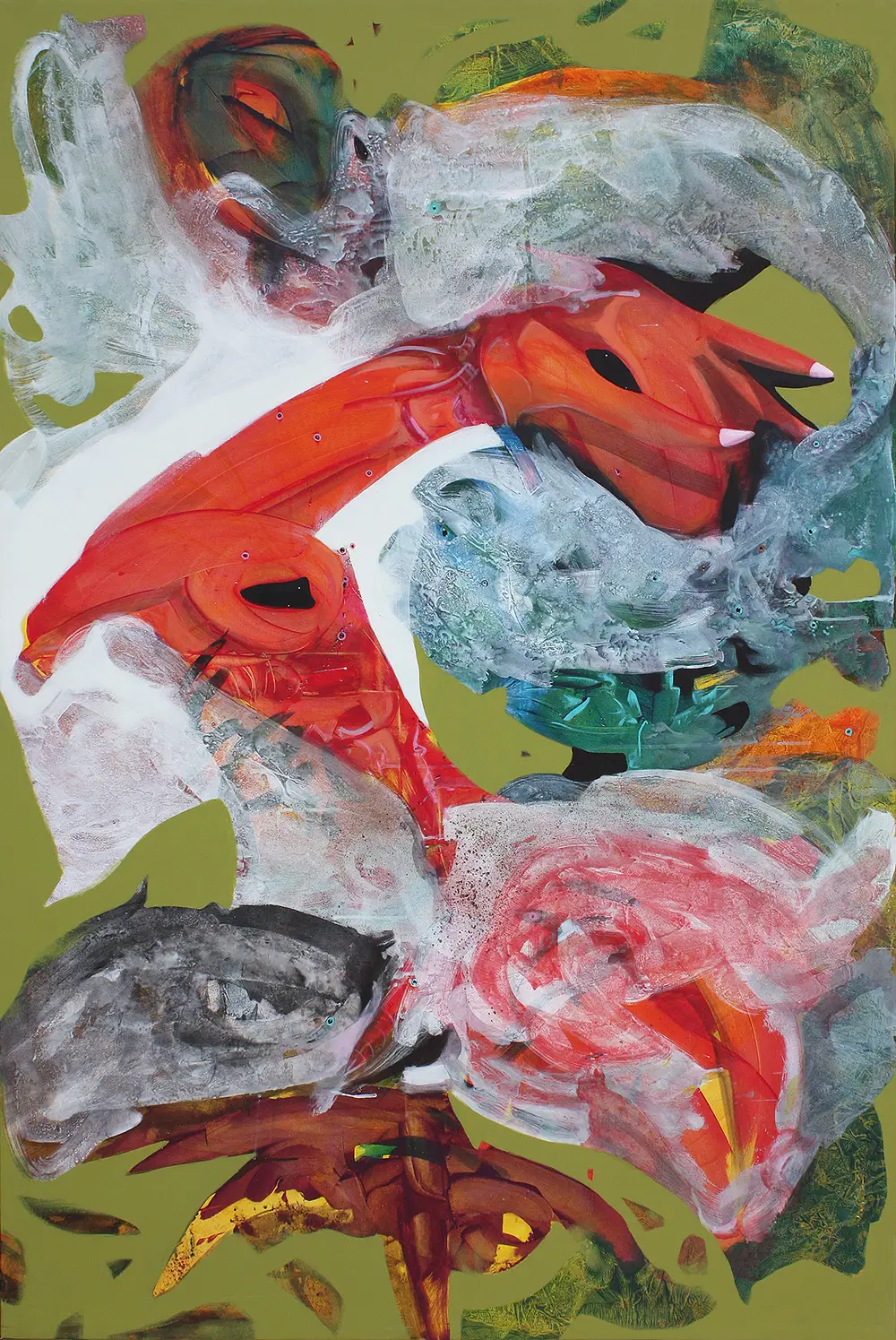 THE LOVERS
acrylic on canvas, W100xH150 cm, 2004
Do you like my work? Don't hesitate to contact me now.
Visit Contact page for more information.